--

Responsible Labour Practices: Enhancing Social Well Being in the Built Environment

Thursday, 30 September 2021
How do organisations mainstream and advance worker welfare and financial wellbeing in the built environment?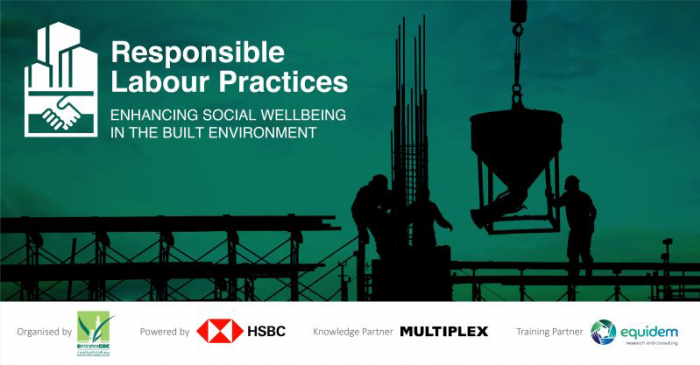 Equidem is delivering a capacity building training programme, offered by Emirates Green Building Council and powered by HSBC, to provide an introduction to socially responsible practices relating to workers' welfare and financial wellbeing in the UAE. The training is developed in collaboration with Multiplex.
Why should your organization attend?
The training programme has been developed to support companies to create the best environment for workers through effective policies and practices across their organization & supply chain. Worker welfare is a social responsibility and supports businesses to maintain a healthy and productive workforce and also meet regulatory requirements and client expectations. Participants will gain a greater awareness of the challenges and opportunities relating to worker welfare and be provided with the knowledge to implement effective company-wide strategies for workers.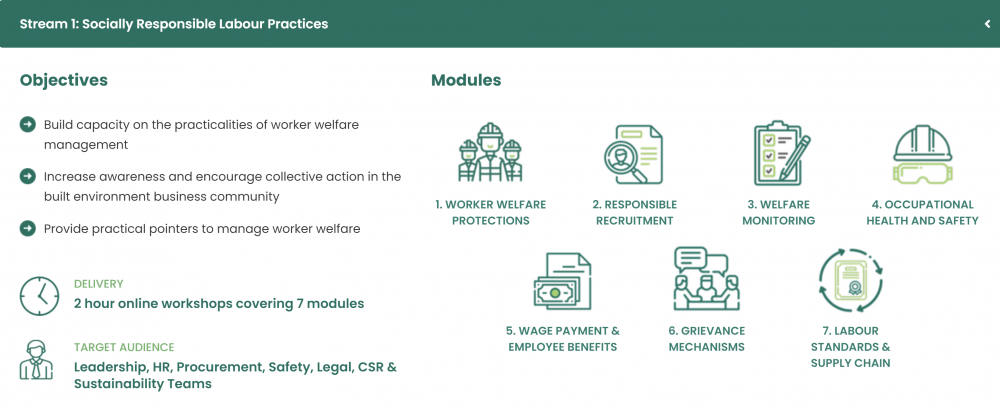 Who should attend?
The training is open to all organizations operating in the UAE's built environment engaging with workers either directly, or indirectly through contractors & suppliers. The training is open to developers, contractors, recruitment agencies, manpower companies, facility management and all key stakeholders involved in the construction, operation, maintenance and servicing of buildings and infrastructure developments.