--

Equidem participates in ILO's national roundtable consultation on international labour migration in India

Friday, 23 March 2018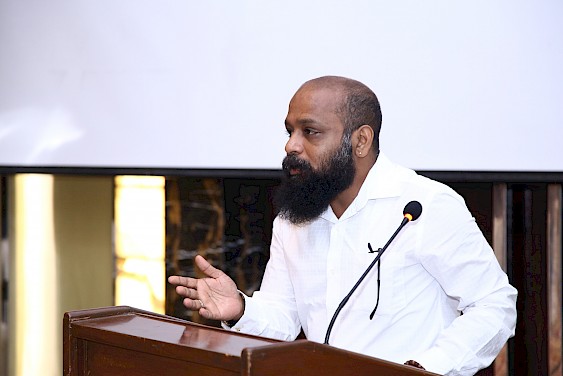 Equidem's senior investigator Rejimon Kuttappan participated at the International Labour Organization's national roundtable consultation on international labour migration between 21 March to 23 March 2018. Rejimon was one of 30 participants representing various trade union organizations and civil society groups in India. 
The consultation provided an opportunity for trade unions and other stakeholders to be aware of the Global Compact for Migration (GCM) and reflect on the ongoing deliberations, including positions of governments, global unions and civil society networks. It builds on previous discussions held with trade unions on the migration for vulnerable workers in April 2017 and with civil society on the Global Compact for Migration (GCM) in February 2018, on some of the key issues in the area of international migration.  
Elected as the rapporteur, Rejimon presented the workshop outcome and led discussion groups at the roundtable. He also met with key national parliamentarians M.B Rajesh and K.K Ragesh to discuss the proposed outcomes of the consultation session including urging the Indian government to include trade unions and civil society groups in future GCM negotiations. 
"Despite being the highest receiver of remittances in the world, the government of India rarely engages on international migration at the global level and has never held consultations on the Global Compact for Migration," Rejimon said. "India has international and domestic obligations to protect migrant workers from exploitation and abuse and must do more to defend their rights."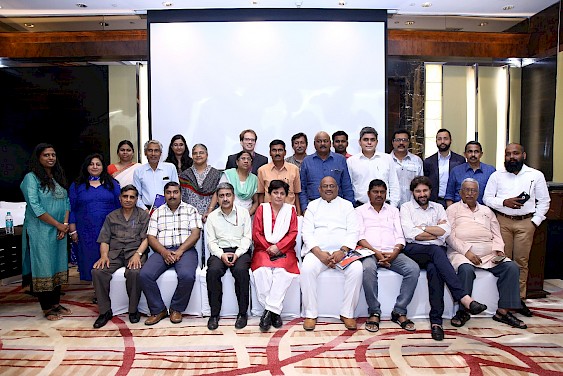 The Global Compact for Migration is considered a milestone in the history of the global migration dialogue.  It is a non-binding framework for international migration that presents a collective commitment to improving international cooperation among all actors of migration. It sets out to develop a common understanding, shared responsibilities and unity of purpose regarding migration amongst states and other stakeholders.